Hotels & Motels in Hill City
Are you ready to take your adventure over the top? Stay in a Hill City hotel or motel, and enjoy your stay in the Heart of the Black Hills.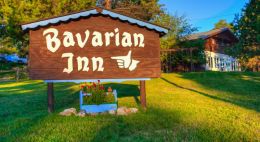 855 N Fifth Street
Custer, SD 57730
605.673.2802
Located just north of Custer, the Bavarian Inn offers its guests a breathtaking pastoral setting. The crisp mountain air, the whispering of the Ponderosa pines, and the majesty of Buckhorn Mountain all exude local color.
Learn More
"OUR TRIP TO HILL CITY WAS THE BEST VACATION WE HAVE BEEN ON YET."